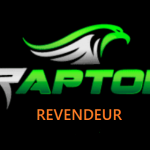 Become a Raptor IPTV reseller
275.00$ - 3,750.00$
We will provide you with a panel to can add, manage and activate your customers easily, upon receipt of your Raptor dealer order,
Activation by MAC address and M3U list!
Activation by MAC address
Activation by m3u list
Backtrack 48H
75 VODs
18 positions
Description
Do you want to become an IPTV reseller?
Become an iptv subscription reseller, earn extra income with our deluxe iptv service, our offers are advantageous and your customers will never be disappointed, our streaming server is managed by the most powerful media management system streaming.
We will provide you with a panel to be able to add, manage and activate your customers' iptv subscriptions easily, upon receipt of your IPTV reseller order, we will communicate with you by e-mail or send us an e-mail for any questions : [email protected]
1 Credit = 1 Month subscription